Surface Technology
CONDOR® Custom Solutions rounds off its optimum processing of individual workpieces with custom-adapted methods for surface treatment. Whether barrel finishing technology, microblasting technology or surface finishing – we give your workpieces the final polish and offer consistent, reproducible, top-level finishing quality and precision.
Vibratory finishing Barrel finishing
Barrel finishing offers the possibility of smoothing and polishing as well as grinding surfaces without producing dangerous edges and burrs.
Our services also include tumble grinding or barrel finishing. This process guarantees perfect edge finish in our tumbling machine. The calculated interaction of water, stone (abrasive particles) and an additive solution guarantees perfectly rounded edges. This process also smooths surfaces and removes scale, ensuring perfect results and distinguishing the finish in terms of appearance.
Barrel finishing offers the possibility of smoothing and polishing as well as grinding surfaces without producing dangerous edges and burrs – making them ready for use or for further surface treatment. Our range of barrel finishing services can be customized to your requirements depending on the material, workpiece and desired effect. The abrasive particles as well as the aqueous solution can be matched to your specific requirements.
The process
Trowalising is a manufacturing process that has been used to modify surfaces for almost 80 years. The finished workpieces are put into our vibratory finishing machine for polishing or grinding. Several workpieces can also be treated at the same time, because this is not a matter of processing individual parts, but of treating the entire surface of metallic products within the container.
The abrasives are then added to the workpieces as bulk material, an aqueous solution and water so that an even treatment can take place. Then the container rotates or oscillates and the friction produces the corresponding results.
Benefits
Problem-free smoothing, grinding or polishing
Dangerous edges and burrs are removed, surfaces can be compacted
The surface can be finished as required with mirror gloss or matt appearance
During barrel grinding, grease and oil are completely removed from the surface to ensure clean workpieces
The process
Anodising aluminium involves several steps within the anodising process that lead to the formation of a layer through oxidation. In a simplified form, the process can be described as follows: First, the workpieces are degreased and pickled: in the process, it is treated with a basic solution, then with an acidic solution. This removes the natural oxide layer and corrects the first small surface defects. The exact choice of chemicals always depends on the nature of the individual material.
This is followed by the actual anodising of the aluminium: The porous layer achieved is coloured with dyes as required and then compressed with hot water or steam. Part of the aluminium anodising process is electrolysis, whereby an electric current is used to create a soft, medium-hard or hard layer that protects against corrosion, depending on individual requirements.
Benefits
Prevention or reduction of corrosion by oxidation
Attainment of hardnesses up to 200 and 350 HV
Uncolored as well as colored oxidation layers are possible, for example to improve the heat radiation properties of cooling elements
Permanent protection through oxidative modification of the upper layer of the metal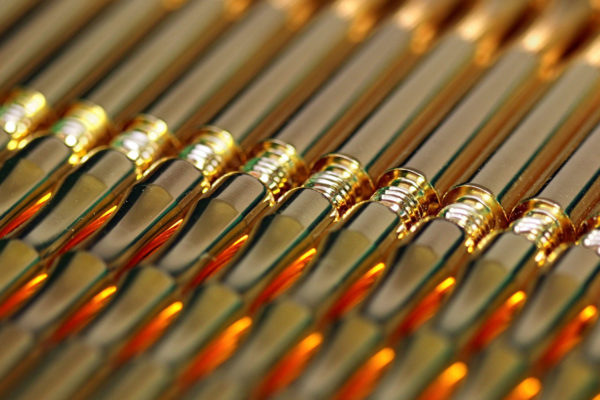 Aluminium anodising
When untreated aluminum is exposed to weather or oxygen, it frequently corrodes. This forms an unattractive and functionally negative layer of oxidation, which can have a decisive influence on the service life of the material. For this reason; we offer aluminum anodizing within the scope of our surface treatments, allowing you to maintain the consistent quality of your products as well as open up additional possibilities.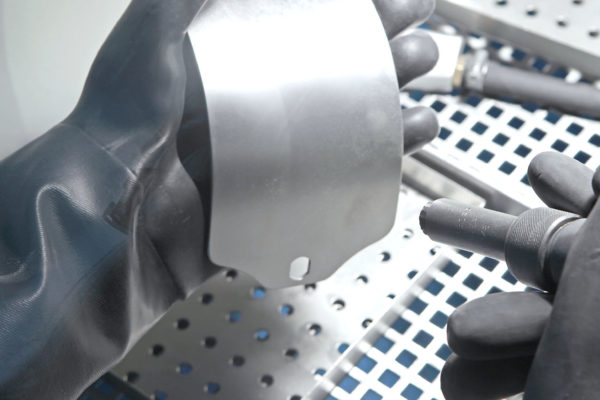 Bead Blasting
We achieve a matt finish using microblasting technology. The use of glass beads with grain size of 40 to 70 µm allows us to modify the surface texture and properties.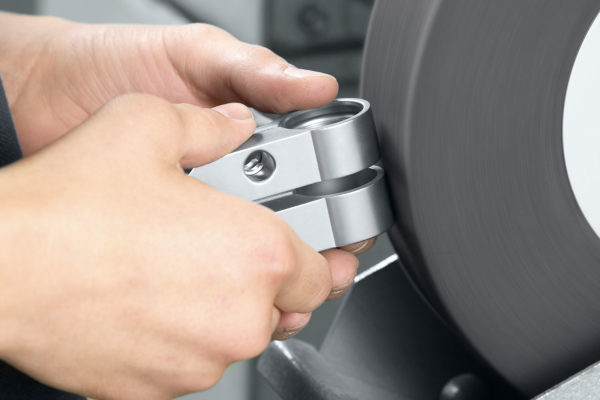 Surface finish
We grind and polish surfaces to a smooth, bright finish – during the final finishing operations CONDOR® Custom Solutions does everything possible to ensure brilliant results.